Welcome to the association PERFAG
- Forum for printed circuit boards
News...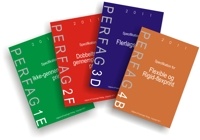 Link for download of Errata sheets for:
Perfag 1E, 2F, 3D and 4B

The new PERFAG specifications have now been available for two years and the large number of specifications which have already been sold makes all the hard work put into the specifications worthwhile.

We are proud of the large number of countries in which the PERFAG specifications have been sold. A large number have of course been sold in Denmark and the rest of the Nordic countries but the specifications have also been sold to Latvia, Germany, Austria, Australia, Israel, China, Taiwan and the Netherlands among other countries.

We would therefore like to extend a great thank you to everyone who as backed us up and bought our PERFAG specifications. Should you have any comments, whether positive or negative, we would like to hear from you by e-mail or telephone.

Should you wish to take part in the PERFAG work yourself, we welcome new members. Only PCB users are allowed as members, though, not PCB suppliers. Look under the tab "Members" on this website for further information.

The PERFAG specifications 1E, 2F, 3D and 4B can be bought both as PDF-files and printed books. The specifications are sold exclusively from the PERFAG website. Look under the tab "Specifications" for further information.


PERFAG the history...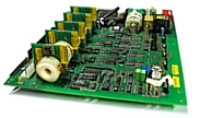 PERFAG (now the Association PERFAG) was founded in the late 70s due to continuous issues with the quality in PCB production.

Every electronics company had their own specifications for PCB production which basically described the same areas but made it impossible to confront the supplier if the PCB did not meet the demands.

A group of enterprising people realised that if they were to demand good quality from the PCB suppliers, they would have to join forces. This collaboration was the starting point that has now led to the PERFAG specifications.

You are always welcome to contact us - see "Contact PERFAG".
Rigid-flex PCBs...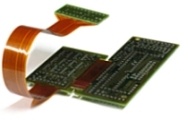 All that designs or purchases PCBs, whether it will be rigid-flex, multilayer, double or single sided PCBs, knows how hard it can be to specify the requirements for the supplier.

With the PERFAG specification to back you up neither you nor the supplier have problems identifying the requirements. Should problems against all odds arise, the PERFAG specification helps straighten things out.


Solder problems...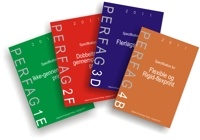 PERFAG is concerned and takes a standpoint on all kinds of issues in regard to PCBs.

Everyone is familiar with problems concerning soldering, bow/twist, problems with holes etc.

With a PERFAG specification to back you up, you know exactly how and what you need to describe to obtain the quality you are seeking.